Virtual reality that was at a time considered to be a style, however, saying it's now here to stay is certainly not far from the truth. Gain knowledge from the influential personalities in the sector, technologists not forgetting journalists regarding how newsrooms will be able to create good VR storytelling. Pay attention to facts about what's worked including what hasn't, how to effectively and creatively connect your viewers with up-and-coming VR technology, as well as knowing what the prospect holds for the field.
Scroll down to see the video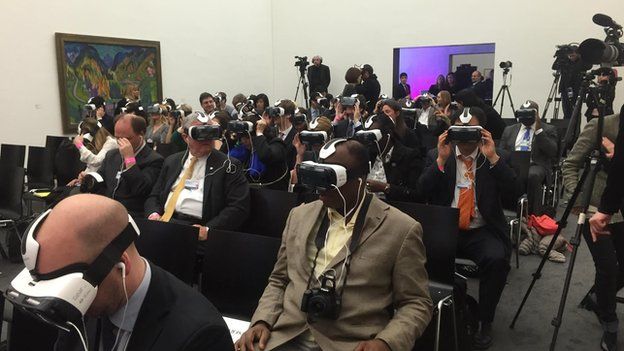 Meet the Assistant Lecturer from the Journalism and Media Studies Centre at University of Hong Kong who happens to also come from Hong Kong is AJ Libunao. He is expected to partner together with Paul to give us more professional knowledge on how to integrate VR into your journalism.
ABC's Inside Syria VR is one of the recent virtual reality journalism experiment in which viewers are transported to Damascus to see how "archaeologists are racing against time to protect historical antiquities menaced by war." Another project, "Ebola Outbreak," released by Frontline last week, puts viewers in the middle of several West African countries to document the spread of the deadly virus. And as virtual reality journalism gets cheaper, it will begin making its way into more and more newsrooms.
Readers, or viewers, can download apps on their smartphones and use a Google cardboard type viewer – that are priced between $20 – $30 – and experience stories as if they were actually there. Meanwhile, building VR experiences – sometimes referred to as 'immersive' or 'experiential' storytelling – is getting easier too (more on that later).
Also in the list is our chief panelist, Paul Cheung, who is the Director of Interactive and Digital News Production all the way from the Associated Press. Paul is expected to be coming all the way from AP's New York City's headquarters to provide his insights. He, in addition, happens to be AAJA's president so he is pretty proficient at telling you priceless information at the same time as motivating you to drive a number of tech boundaries!
Once Gelmann is convinced that it is a story best told through VR, they begin with the storyboarding process. Gannett's strategy is simple – if the property hasn't done a virtual reality project before, they bring in someone from another Gannett outlet with virtual reality experience to train them. The goal is to have someone at all properties with the skills to shoot and edit 360-degree video, training more and more personnel in the storytelling process.
Once the video has been produced, the next step is to put it in an interactive interface fit for publication. For this particular step, Gannett has used developers to come up with templates. The local property chooses the template and pushes the story with variants for the web, VR headsets such as the Oculus Rift, for mobile on the VR Stories app and for desktop.
Sean Lim will be the creative panel moderator as he is a capable hand for the job, he is a long-time screen journalist in Seoul. He is also expected to obtain the perspective of both the skeptic and early adopter and to look into ways of getting you a good number of practical tips and relevant coaching from this plenary.
See the video below